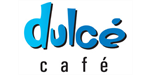 Dulce Café - Coffee Shop Franchise
Dulce Café offer future business owners a complete turnkey package to help launch their own Coffee Shop.
Finance requirements

Total Investment: R800 000 – R2 400 000

Available areas

South Africa
Profile
Become part of the family
Dulce Café, offer future business owners a complete turnkey package to help launch their own Coffee Shop.
Having built over 70 independently owned and operated coffee shops across South Africa and Namibia, we consider our franchisees to be part of our family.
These well-known coffee shops can be found in many captive markets such as Hospitals, Makros and Pick N Pays (Namibia) as well as in a variety of Shopping Malls throughout South Africa, offering a variety of speciality coffees, blended drinks and delicious fare for the whole day.
Our brands are quite simply recognisable right across the country. Having successfully developed in captive markets, we are pursuing selective shopping centres and due to landlords recognising the success of our stores in captive markets, they are now wanting to attract this concept to their centres.
We have a passion for good coffee, good food and the security of a well set-up owner-managed business. Becoming a franchisee is an opportunity for potential owners to build a lifestyle business that allows them to put ideas and energy to work for themselves in their own community while making friends, good conversation and a healthy profit.
The keys to success for each store is simple: great location, commitment to a high-quality menu, profitability, speedy yet relaxed service, clean store, and the friendliness of a big smile.
There are four pillars that provide the foundation for launching your successful business
Support – Fully comprehensive training for all aspects of the business including coffee and food preparation, sales/marketing and financial assistance. Full support is provided prior to opening the doors of your new store together with ongoing support (on a monthly basis) with regular visits from our head office personnel to ensure that you maintain the systems implemented upon opening.
Product – From bean, to roast and brew, the signature blends of coffee offer a superior quality of product to service your customers. Our franchisees are encouraged to visit our Wiesenhof Roastery in Heidelberg where we source beans from across the world and roast a variety of blends to enjoy throughout all our stores – 100% Arabica beans
Franchise Team – you are invited for a personalised visit with the senior team at HQ to feel comfortable before embarking on your journey. This team will support you in the future and in every phase of your business development and operations.
Trust – gained by the public in our stores and trust between franchisee and franchisor.
Our aim is that we are here to talk to you, engage and assist you
Discuss everything that possibly comes to mind – never assuming. We have developed a proven method of doing business that works well, produces successful results but is also measurable against existing sites to help make your final decision that much easier.
Another point we pride ourselves on is that the marketing support provided by our team will add weight to the opening of any site, as we employ proven tools and strategies for not only attracting but also retaining customers.
This support is not limited just to the grand opening but on an ongoing basis as your business establishes itself.
What makes us different?
We are one of the biggest privately-owned coffee shops in the country. What further differentiates us is the fact that most other groups rely on outsourced coffee roasters, where we have our own in house roastery, first and foremost looking after our coffee shops and then other customers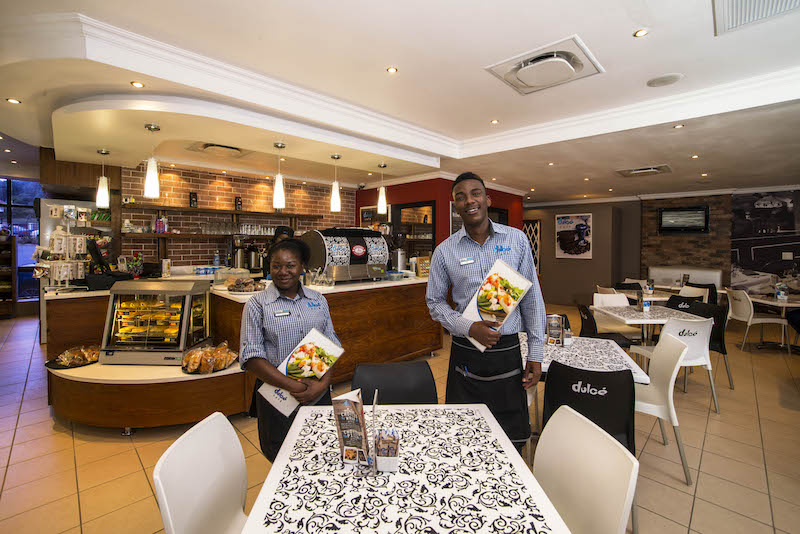 We look forward to discussing the full franchise offering with you... and any franchise related questions you might have.
Talk to us and let us detail further the additional subtle benefits that come with joining our franchise family, from the benefits of group purchasing power, to risk avoidance and even product selection, minimizing much of the stress and headache from establishing a new business.