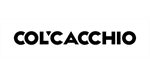 Col'Cacchio - Restaurant Franchise
Reap the rewards of owning your own restaurant with supported by one of South Africa's leading brands.
Finance requirements

Total Investment: Estimated to be between R2,500,000 and R4,200,000 turnkey, (excluding VAT)

Available areas

South Africa
Profile
EVERYONE LOVES PIZZA AND SO DO WE!
Join our vibrant franchise group and reap the rewards of owning and managing your own business with the support of our experienced head-office team.
We work hard to maintain the high level of quality artisanal food that made our first restaurant such a success. A hands-on approach and passion for everything we do has been an essential part of our company's growth.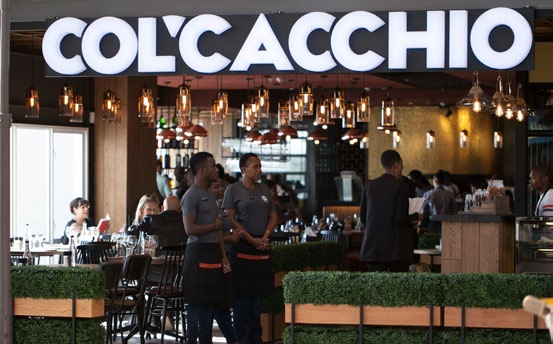 In keeping with Col'Cacchio's vision to always remain innovative and customer responsive, we offer a number of meal options from low carb to vegan dishes. Our menu is easily and happily adapted to any market and we have something to suit every palate and age group.
There is a great company culture at Col'Cacchio, one of hard work combined with good fun. We love what we do and the operations team is keen to share that feeling with you!
With only a small number of stores allocated to each Field Service Manager, you can expect extensive support during training and once your store is up and running. So too from the marketing team, who work tirelessly to take our brand to even greater heights.
COL'CACCHIO IS FOR EVERYONE, EITHER FOR A FULL SIT-DOWN OR QUICK CASUAL MEAL. WE OFFER HIGH QUALITY FOOD AND GREAT SERVICE WITH A RELAXED FRIENDLY ATMOSPHERE.
It's the perfect setting to have a business meeting over lunch or to enjoy a meal with friends or family. A creative environment is fostered for families, as children can play with dough and draw up their own pizza designs on our brown paper table overlays while they wait for their food. Our restaurants invite you to eat in, takeout or phone-in for a convenient delivery.
OUR CORE VALUES:
PASSION. WE LOVE WHAT WE DO.
QUALITY. WE STRIVE TO SOURCE THE FRESHEST INGREDIENTS, USING ONLY THE BEST TO PRODUCE THE BEST.
FUN. WE HAVE FUN DOING WHAT WE DO.
INTEGRITY. WE DO THINGS RIGHT.
SOCIAL RESPONSIBILITY. WE STRIVE TO FIND WAYS TO GIVE BACK, USING THE STATUS OF OUR BRAND TO RAISE AWARENESS AND SUPPORT FOR THOSE IN NEED.
INNOVATION. WE LEAD, NEVER FOLLOW.
FULL TRAINING IS PROVIDED BY OUR EXPERIENCED OPERATIONS TEAM PRIOR TO OPENING A NEW STORE.
Ongoing support includes practical on-site training, classroom work and our interactive online video training programme for franchisees made up of various modules. These include:
Brand Induction
Stock Control
Hygiene & Life skills Training
Waitron Training
Menu Knowledge
Manager Training
Coffee and Cocktail Training
The Operations & Procedures Manual is available to all franchisees
YOUR INVESTMENT
Full Sit Down Restaurant: approximately R4,200,000 turnkey (excluding VAT)
Small Format: approximately R2,500,000 turnkey (excl VAT)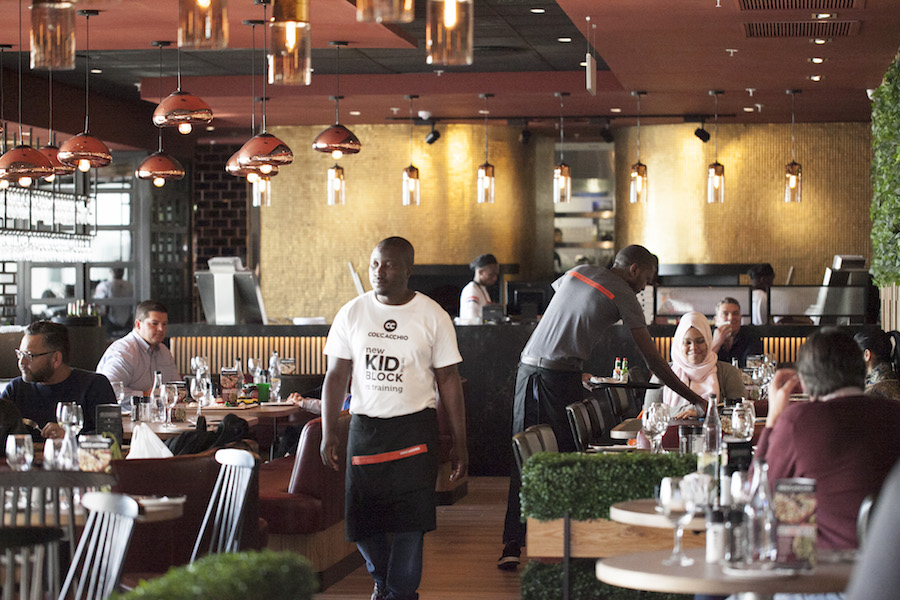 WHAT DO I GET FOR MY INVESTMENT?
A complete store (turnkey)
Full training for you and your staff for a minimum of two months before your store opens
A full month of on-site support
after your store opens
Opening stock
Ongoing support from Head Office
All Col'Cacchio stores are owner operated and the most successful stores are those in which the owner invests extra time in their stores. The operating partner needs to own at least 25% of the business.