Aetas Business Opportunity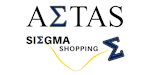 Aetas - Cellphone Network and SiΣgma Shopping Agency Business Opportunity
Aetas Mobile resellers agency. Earn R5 million in your first year from just 34 pre paid SIM card sales per day.
Finance requirements

Total Investment: R110 000

Available areas

South Africa
Profile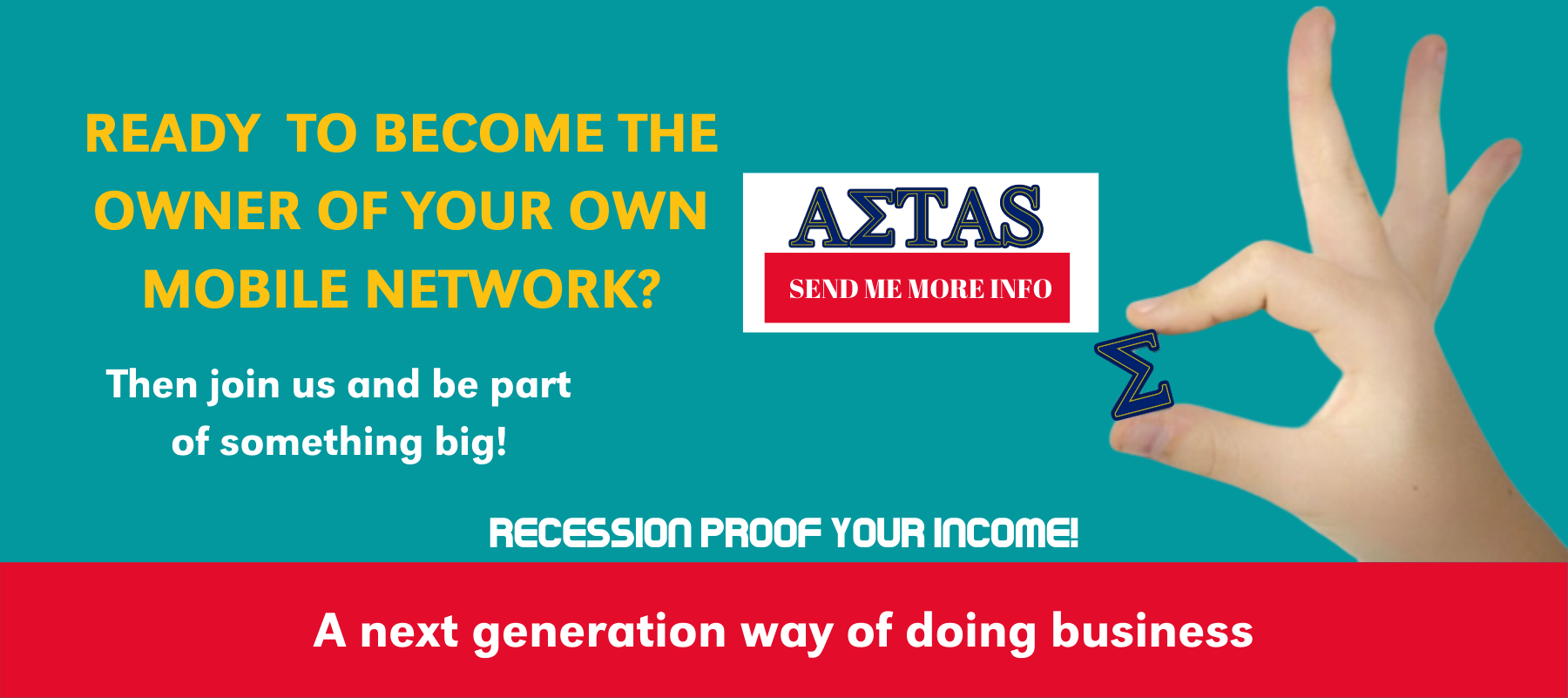 Earn R5 MIL in your first year with just 34 Sales a day!
Offer your clients a next generation rewards program and mobile offer Today!
GIVE your clients all their money back on the following:
Airtime and Data
Debonairs
Checkers
KFC
Selected Fast Food,Restaurants and bars
Car Rentals
Pre-Paid Electricity
And more!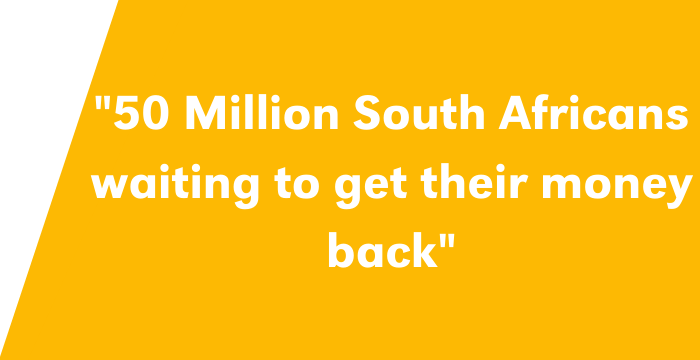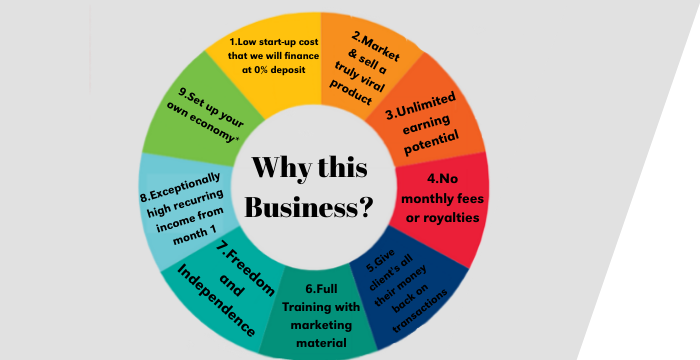 Why this business:
Low start-up cost that we will finance at 0% deposit
Market and sell a truly viral product
Unlimited earning potential
No monthly fees or royalties
Give clients all their money back on transactions
Full Training with marketing material
Freedom and Independence
Exceptionally high recurring income from month 1
Set up your own economy
Buy a reseller agency and earn recurring income for life.
The Aetas idea of giving clients all their money back immediately was conceived in the dreams of consumers and assembled in business heaven.When you own an Aetas resellers agency you will have a license to be part of the most disruptive business in history! You will earn hundreds of thousands of Rand per month. The best part is that it is all recurring income. No more starting every month at zero. While you are earning every month you are also building equity. You can own an Aetas resellers agency from as little as R 1760.00 p/m. Enquire now while there are still agencies available.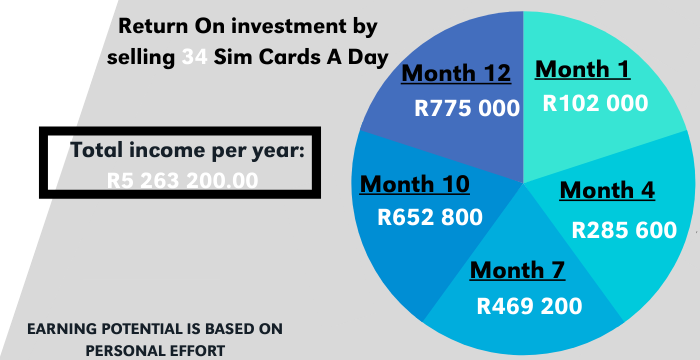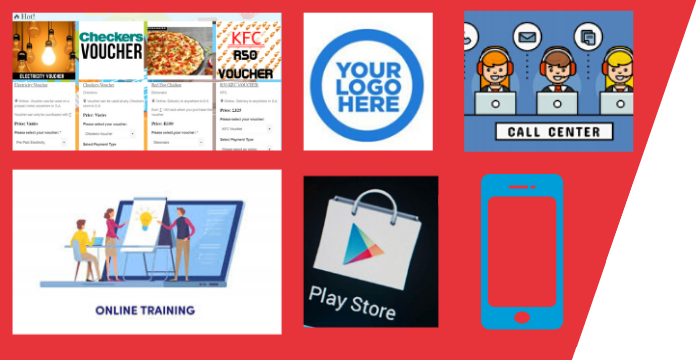 Your New Business Includes:
Your own branded website
Your own branded Mobile APP that will be available from Google play store
Fully integrated SiΣgma system that you can install at vendors nationwide
Marketing material
Affiliate marketing software
A CRM system to track all transactions from your clients
Full training
The right to sell agencies of your brand as a business opportunity to re-sellers
The ability to start making money in 5 days
Fully Integrated SiΣgma POS System.
Complete Σ pos that can run from any device with an internet connection, including smartphones. The POS allows the vendor to reward clients with SiΣgma for purchases and receive SiΣgma as payment from clients. The POS allows retailer to sell your airtime. You will have the ability to sign up local vendors/stores and provide local vendors/stores with a state of the art point of sale software, where clients can earn and spend SiΣgmas.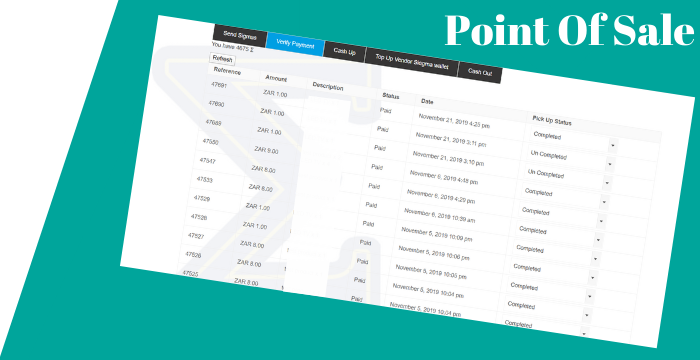 Marketing:
Aetas will supply you with all the marketing material you need to promote and market your online business
Aetas will give you training on how and where to market your Online business
Aetas will Help with the SEO(search engine optimization)of your website.
Aetas will assist you with your Facebook marketing and other marketing campaigns