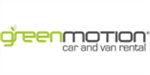 Green Motion - Environmentally Focused Car Rental Franchise
Green Motion is the world's first environmentally focused car and van rental company operating under a 100% franchised system.
Available areas

Master Country, Master Region or Local franchises available in Spain, France, Norway and throughout Europe.
Profile

JOIN THE FUTURE OF CAR RENTAL!
Established in 2007 in the UK, Green Motion has created a genuine and unique position within the global car rental market and is now recognised as a world leading brand in the provision of lower CO2 car and van rental.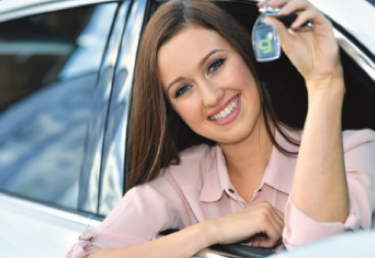 A Franchise with Green Motion
is Your Key to SUCCESS
Act now to be awarded the Green Motion franchise rights of your own territory, generate significant booking volumes and revenues, whilst at the same time benefiting from an award-winning brand and unique business model and support.
Join Our Success
Green Motion's business model is simple – we have created a system that delivers the product, facility and services that enables dynamic and entrepreneurial business professionals to flourish.  Becoming a Green Motion partner enables franchisees to have access to a unique and innovative patrimony of tools, services, advantages and know-how, which ensure the opportunity to be competitively positioned in the local market.
UNIQUE BRAND POSITIONING
Green Motion has created a genuine USP within the global rental market and is already established as the pioneer and market leader of environmentally focused car rental.

DEDICATED MARKETING SERVICE
Each Green Motion Franchisee can benefit from the experience of our highly skilled marketing team who creates and updates materials for new & existing franchises that follow our brand guidelines to ensure that every location has a consistent design/layout.

OPERATION AND SYSTEMS
Every Green Motion franchisee can access our state-of-the-art systems, which are amongst the most innovative available in the car rental industry.

SALES AND BUSINESS DEVELOPMENT
All Green Motion franchisees benefit from being seamlessly connected to the major distribution channels within the leisure and corporate markets including major car rental aggregators, online travel agencies (OTA's) as well as the global distribution systems (GDS).

BUSINESS PLANNING & FINANCE
Prior to the commencement of each franchise location, the Green Motion management and operations team assist the new franchisee with business planning, and where required, gives guidance and makes introductions with regards to general banking and funding facilities.

TRAINING AND DEVELOPMENT
Prior to starting your own Green Motion franchise, you will enjoy a one on one training program with an existing Green Motion franchise location, giving you real hands-on and practical experience.

OPERATIONAL SUPPORT
Once you are operational, our team of highly specialized car-rental-professionals will provide you with ongoing support and help you to adapt our best practices to your local market to ensure that your Green Motion franchise performs at its very best.
Interested?
For more information on how you can be part of our dynamic brand, please fill in the enquiry form below and we will be delighted to send you further information and take you through the business exploration process.