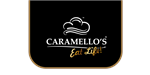 Caramello's - Restaurant, Coffee Shop and Cakery Franchise
Caramello's is an established brand in Central South Africa. Catering for the sophisticated markets Restaurant, Coffee Shop and Cakery needs
Finance requirements

Initial Franchise Fee: R130 000
Total Investment: R1 690 000-00 excl vat
Profile
Welcome to Caramello's
Caramello's was established in 2002 with the name deriving from the Greek word "Caramella" which means sweet treat. Caramello's is an established brand in Central South Africa, and now focusing in the Gauteng region aiming to cater for the sophisticated markets Restaurant, Coffee Shop and Cakery needs.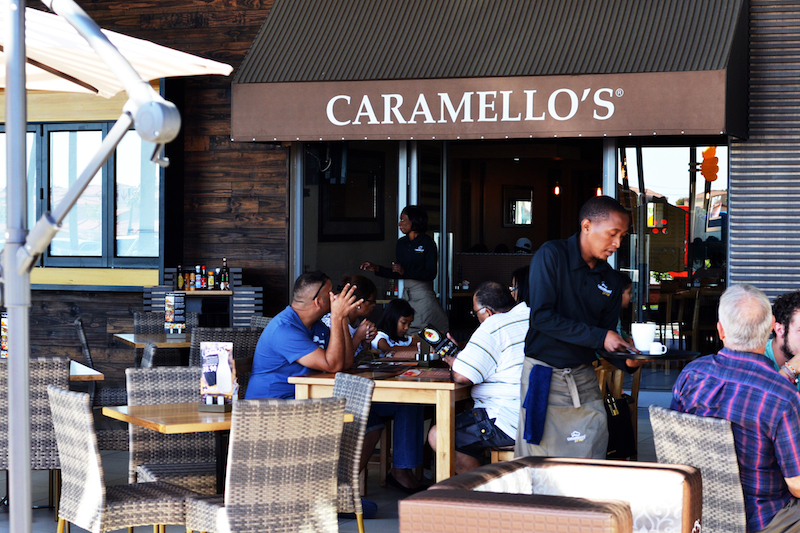 We have gained great interest for our brand nationally and even internationally through our strong foundation in the well-established and profitable stores.
Our unique stores strive to give an unparalleled customer experience by ensuring that our PEOPLE, PRODUCT & EQUIPMENT are of a superior nature whilst keeping QUALITY, SERVICE, CLEANLINESS and ADMINISTRATION at the highest levels.
We believe in open communication between ourselves and our patrons and understand without them we have no business.
Despite the current growth within the group, service & customer satisfaction will always remain at the core of everything we do.
Why Choose Caramello's
EXCLUSIVE – Caramello's is the NEW and FRESH Brand in Southern Africa catering to the LSM 7-10 shopper with disposable income throughout the month.
PRICE – Caramello's offers the highest quality asset investment at close to 50% lower cost than its competitors. Prices are NOT INFLATED on setup.
TURNKEY OPERATION – The setup of a Caramello's is a full turnkey operation, allowing for Initial training to be the focus for a new Franchisee.
SUPPORT – The Franchisor provides 60 YEARS combined trade industry from a practical experience point of view having lived the industry and now LIVING THE BRAND.
SYSTEMS – Caramello's Operations and Systems have been developed through 15 YEARS of operation and experience.
ROI – 24-30 Month Return on Investments are achievable through affordable setup costs and viable business models and Gross Profit margins.
TRAINING COSTS – There are no initial training fees charged to the Franchisee.
INITIAL TRAINING – Initial training hands on, providing Franchisee with comprehensive practical, theoretical and business skills.
BUSINESS MODEL – Caramello's on-going business models are profitable through careful site size evaluations.
SUPPLY – Secured Central Supply guarantees consistency, quality and Gross Profit margins, also decreasing space required, resources, costly equipment and operational labour expense.
LEASES – The Franchisor negotiates all leases with franchise based rentals, escalations, and terms and conditions.
CONTRIBUTIONS – The Franchisor negotiates Tenant Installation Allowances from Landlords to reduce set up costs.
PARTNERS – Franchisees are seen as BUSINESS PARTNERS.
Investment & Returns
We pride ourselves in the fact that our initial investment required by a potential owner operator for a new store is approximately 50% less than that of our peers without compromising our store setup or quality of product. This, in itself, reduces the period required to retrieve one's initial capital outlay and increases return on investment.
The on-going franchise fees are extremely well positioned at 6% royalty and a 3% marketing fee contribution.
Training & Support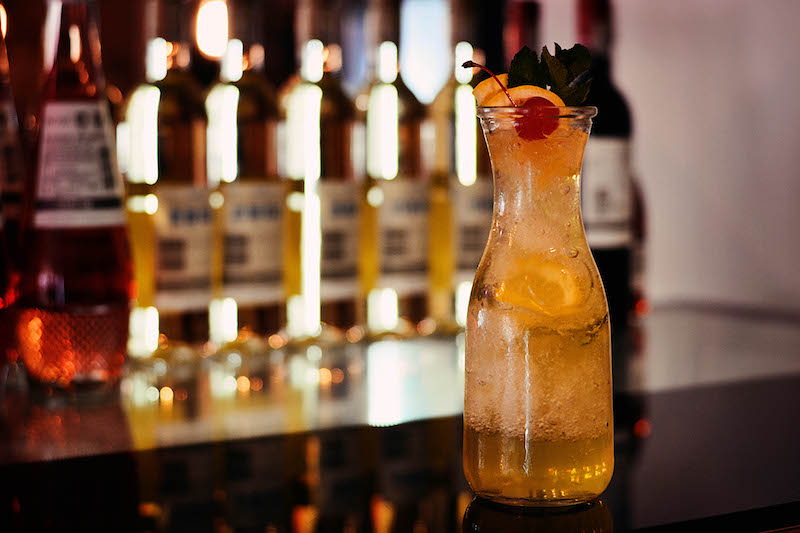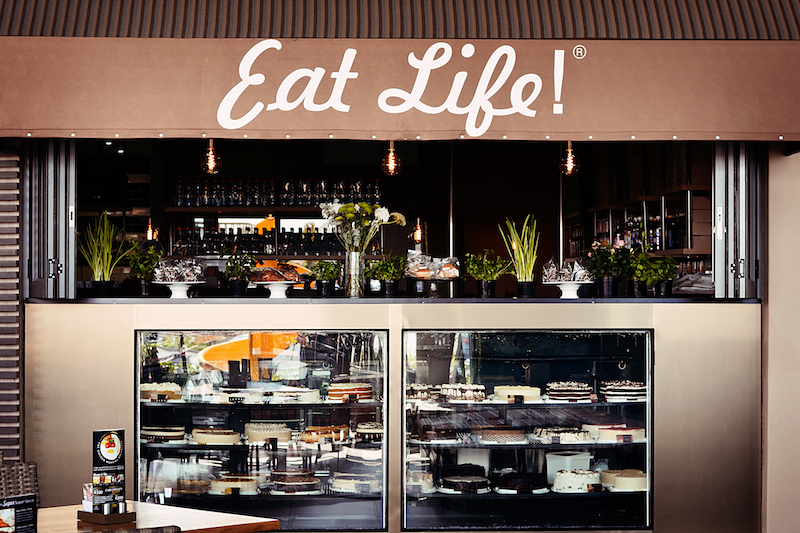 Caramello's offers extensive initial training prior to opening a Caramello's outlet. The initial training is compulsory for the Franchisee, Management and All Key staff. The initial training for all staff members is facilitated in a nominated store.
The initial training for The Franchisee and Management is facilitated in a corporate owned store under the supervision of and with the assistance of top management of the Franchisor.
The Franchisee and Management undergo a 7 week compulsory training program. Staff Members and Waiters undergo a 3 week compulsory training program.
On-going training is supplied by Caramello's Head Office, yet constant in-store training for staff needs to be done on a regular basis by the Franchisee and Management.
Unlike other brands there is no ''Training Fee" charged in the setup of a Caramello's, the costs related to initial training are related to meals, travel, accommodation and training salaries.
Could You Be Our Next Franchisee?
Owner presence in our stores is critical to our success model and core cultures and we are therefore only interested in Franchisees who are owner operators and hands-on in their business on a daily basis.